My friend Jessica owns a salon du the in my village and she invited me to put up a few paintings this summer. It's always the best opportunity to start sharing my artwork in small spaces before going after bigger restaurants in bigger cities, which of course is the goal. 
So I happily arrived with 4 paintings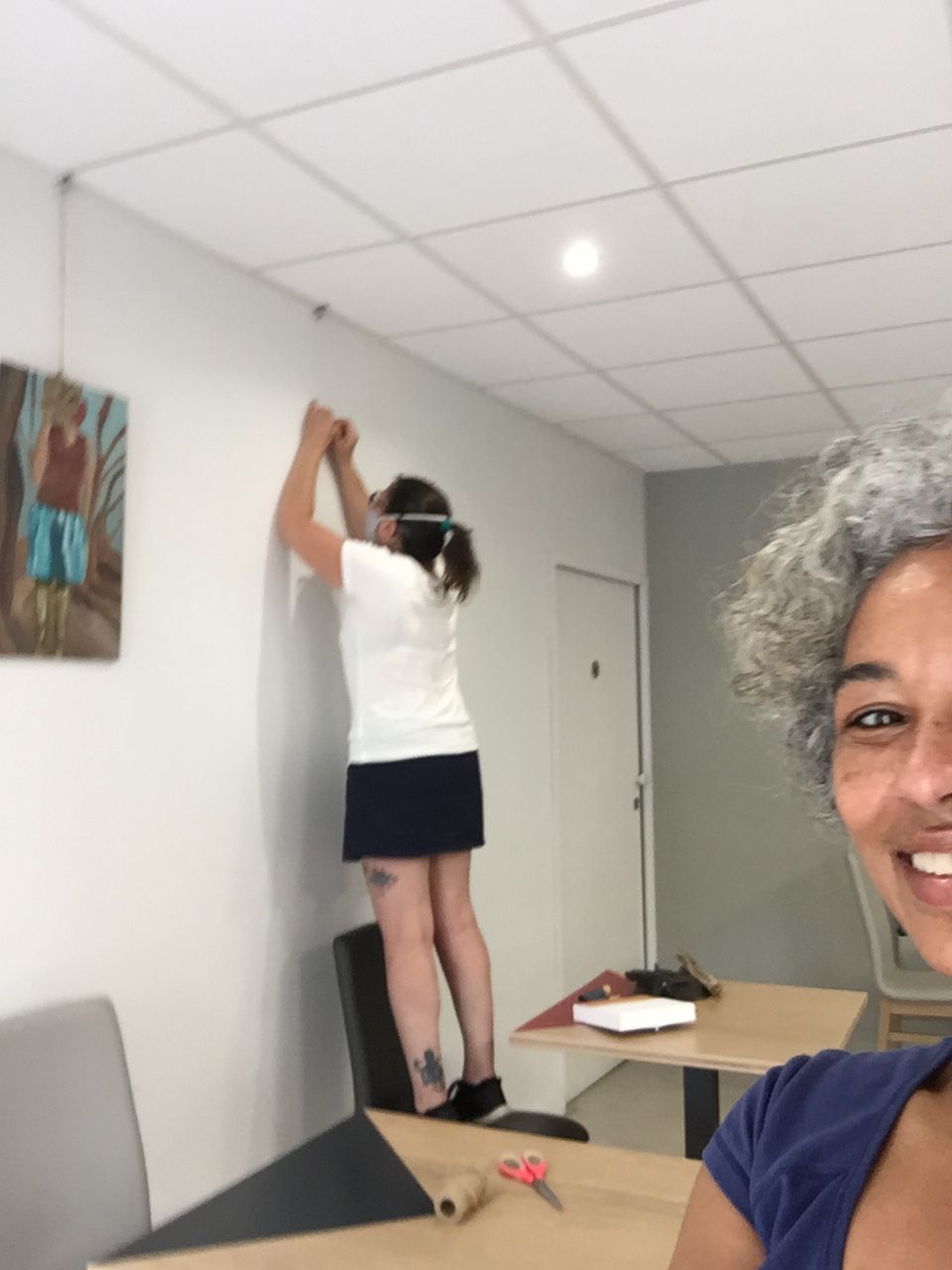 She was so excited to hang them up and we were finished in a half hour. I had everything ready. Information is key, a price list, a little about the artist sheet in English, French, and basque, with contact information and business Cards. 
The hardest part to putting up a show is putting them up, at least for me, but she did it in a flash. We decided to use natural rope to Give the show a more bohemian look. I'm happy with the results and so was she.