I've been an artist for a while. Twenty years. I have always had a small space set aside. Now I am jumping in, with no fear to be that artist my 18 year old self knew already. 
first step a new studio space! One with light and space and not in my house. 
I am sharing this space with another artist and that is motivating as well.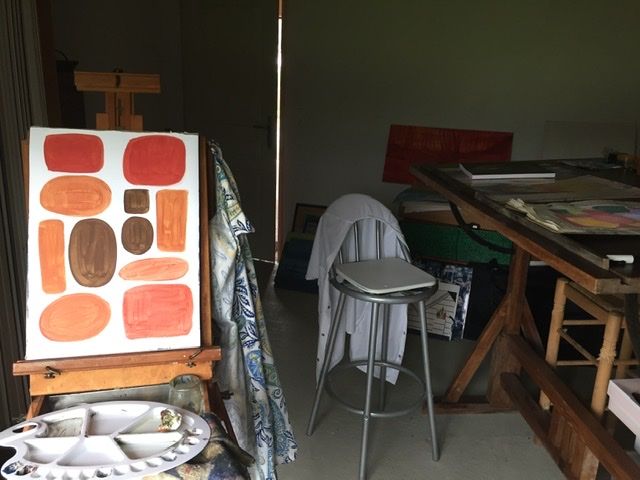 a studio with light and space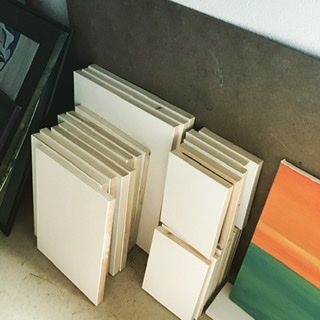 next was canvas. I had a pile of flat canvas. Framing them was always stopping me from working on them. Solution... have them all framed. Simple recycled wood by a local woodworker. He collects leftover wood from construction sites and turns them into toys, lamps, and for me frames! 
I officially feel ready to get started