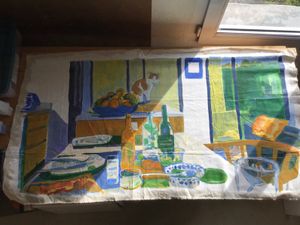 Receiving commissions are always fun but also It can be challenging. This fall I received a commission to create a custom size acrylic painting of a photo. My clients who are good friends have left all creative decisions to me but I do have size constraints and that the piece will be mailed to Costa Rica. 
I always start a piece as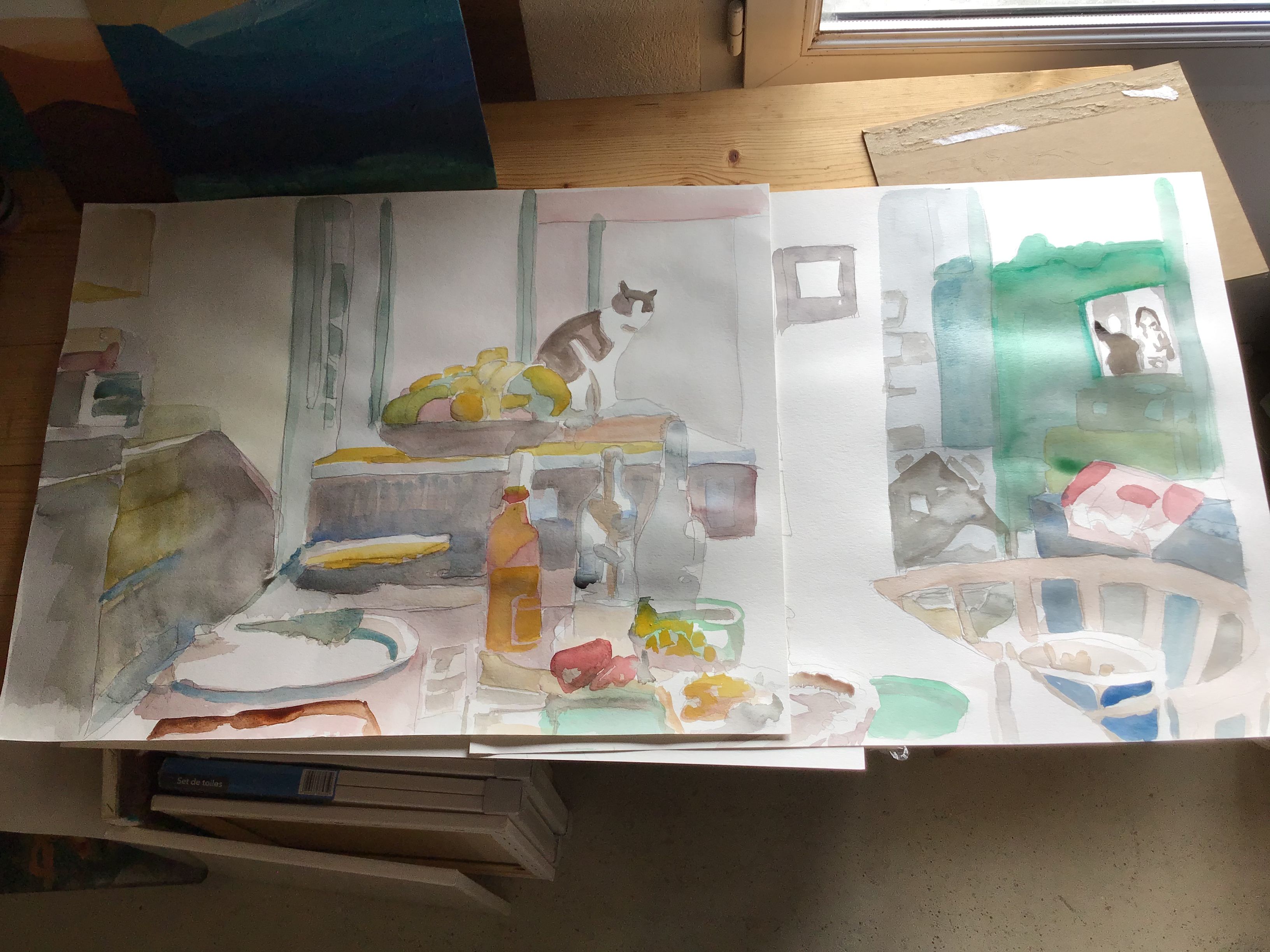 a practice so on paper I used watercolor to plan my attack. This painting is going to be 1 meter by 40 cm. I started with my large size watercolor paper 70 cm x 50 and had some wiggle room to figure out what elements in the photo were important. This is always my process for commissions. 
I prepared the canvas, I did not stretch it but I did attach one end to a rod to keep from rolling up since it will be shipped in a tube there was no need to put in on a frame. I started my first layer. I don't paint with black (ever) so I hit all dark areas with blue. What is great about acrylics is you can use a lot of the same techniques as watercolor to get layers of colors. But until watercolors you can lighten up areas that are too dark. I'm nearly finished but have captured what my progress looks like.