Visiting North Carolina, March 21 in downtown Wake Forest.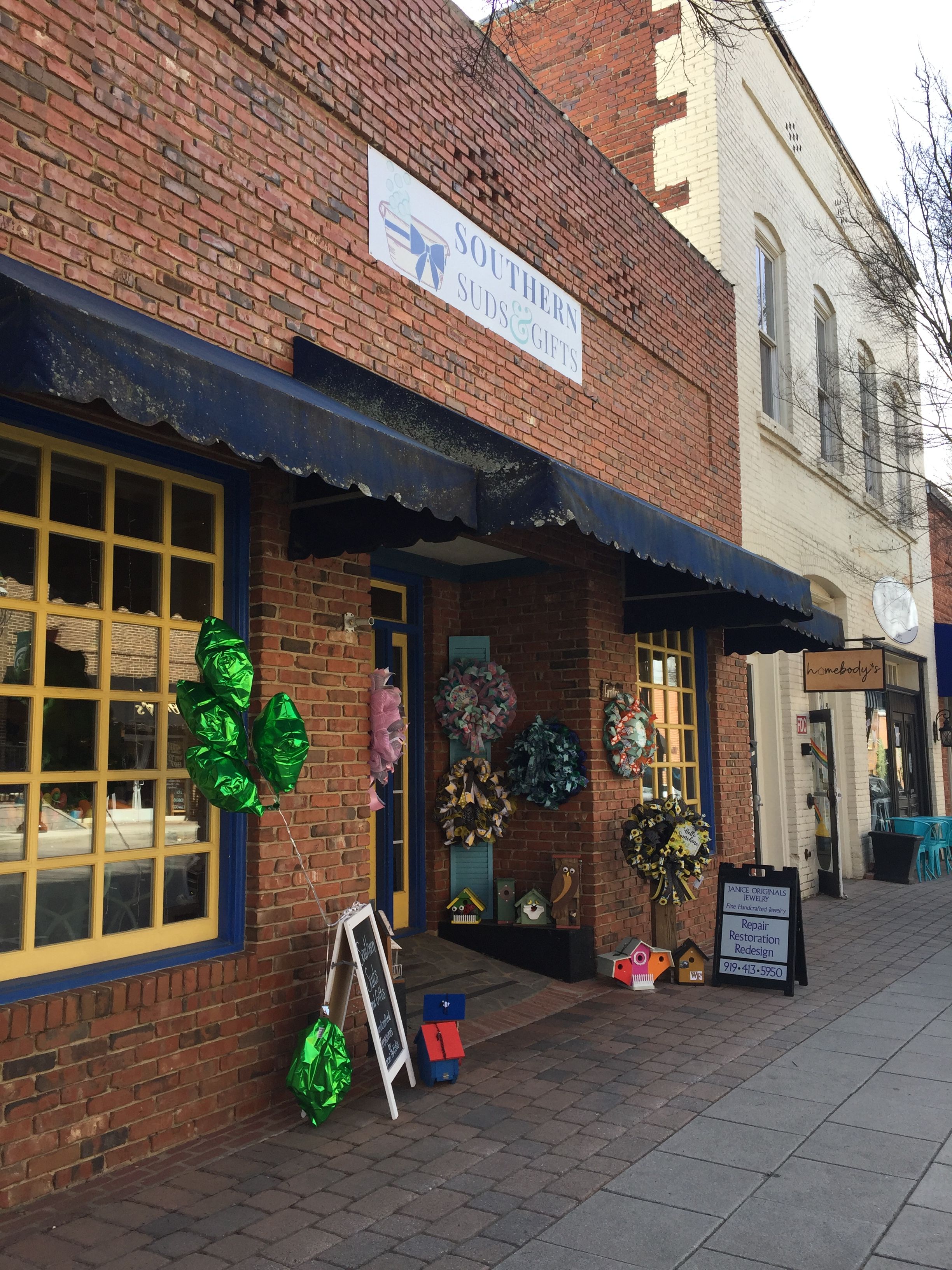 So I wandered into this shop and discovered a collection of wonderful handmade art and cards. Ranging from quilts and pottery to paintings and jewelery, I found some wonderful pieces that were inspired and truly different!
What a joy it is to wander into a small town shop and see that artists are supported by their local community.    
Don't forget to support your towns local artist hub, even if its at the coffee shop! Buy local Art!